Laser-cut-gate-design-15
October 12, 2022

Wall Cladding Laser Cut Design
February 14, 2023
Laser cut floral door designs are becoming increasingly popular as a way to add an elegant and unique touch to any home. With a laser cutter, intricate patterns can be etched into wood, metal, or other materials, creating a beautiful floral motif that adds a touch of nature and beauty to your doorway.
The design possibilities are endless when it comes to laser-cut floral door designs. From delicate cherry blossoms to bold and bright sunflowers, there are many different types of flowers that can be incorporated into the design. You can also choose from a variety of different door materials and finishes to create the perfect look for your home.
In addition to their aesthetic appeal, laser-cut floral door designs also offer practical benefits. They can add an extra layer of security to your home by creating a barrier that makes it more difficult for intruders to enter. They can also help to block out noise and drafts, improving the energy efficiency of your home.
Overall, laser-cut floral door designs are a beautiful and practical way to enhance the look and feel of your home while adding an extra layer of security and insulation.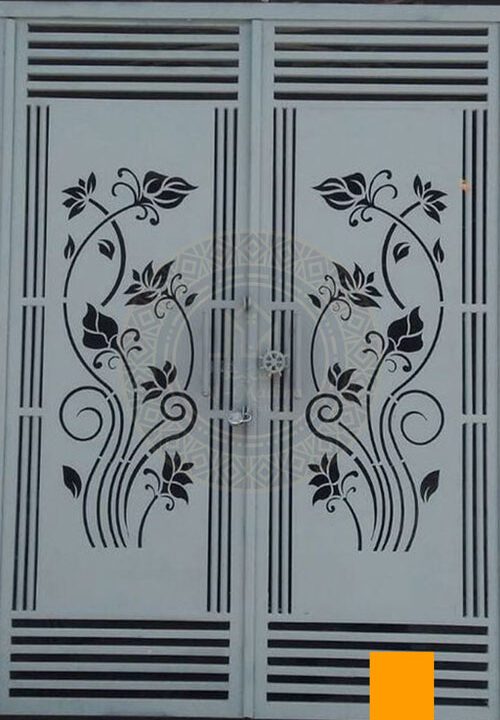 LASER CUT GATE QUERY
Metal laser cutting is a process in which a high-powered laser is used to cut through various types of metal sheets, plates, and pipes. This technology offers several benefits over traditional cutting methods, such as plasma or water jet cutting, including superior precision, speed, and versatility.
In metal laser cutting, a computer-controlled laser beam is directed onto the material to be cut, which melts, burns, or vaporizes the metal. The laser beam can be precisely focused on a very small area, allowing for extremely precise cuts and intricate designs. This technology is particularly useful for cutting complex shapes, such as those needed in the manufacturing of metal parts for automobiles, airplanes, and other high-tech industries.