Join Our Team as a Laser Cutting Machine Operator at Al Madina Laser Cutting in Lahore
Are you ready to step into the world of precision and creativity? Al Madina Laser Cutting is seeking a Laser Cutting Machine Operator to join our dynamic team in Lahore. If you have a passion for design and the skills to operate laser-cutting machines, we want to hear from you!
Position: Laser Cutting Machine Operator
Experience Matters
Minimum 1 Year Experience: We value hands-on experience. If you've worked with laser cutting machines for at least one year, you're the candidate we're looking for.
Competitive Compensation
Attractive Salary: Your compensation will be tailored to your experience. We believe in rewarding your expertise in the field.
Combining Design and Operation
Designer + Machine Operator Preferred: If you're not just an operator but also have a creative eye for design, you'll be at the top of our list. Combining both skills can be a game-changer!
Why Join Al Madina, Laser Cutting?
At Al Madina Laser Cutting, we take pride in our commitment to innovation and precision. We offer a dynamic and supportive work environment where your skills and ideas can flourish. Join us in pushing the boundaries of laser cutting technology and design.
Apply Today!
If you're excited to be a part of Al Madina Laser Cutting's journey and meet the requirements mentioned above, send your resume and cover letter to [Email Address]. Don't miss this opportunity to become a crucial part of our team, where your experience and passion for laser cutting will be appreciated.
Join us in shaping the future of laser cutting technology and design. Your journey starts here at Al Madina Laser Cutting in Lahore.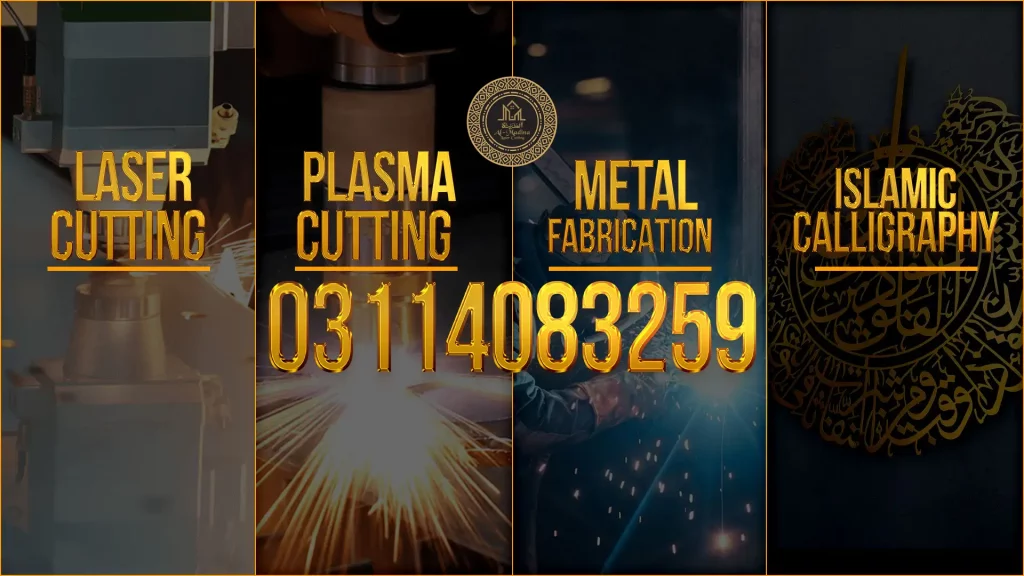 Here is one way to make the job post more attractive and optimized for a blog:
Title: Calling All Laser Cutting Machine Operators – Exciting Opportunity in Lahore!
Are you an experienced laser-cutting machine operator looking for your next exciting role? Al Madina Laser Cutting in Lahore has an opening you won't want to miss.
As a leading laser cutting company, Al Madina Laser Cutting specializes in precision laser cutting services for various industries. They are seeking a skilled laser-cutting machine operator to join their growing team.
This is a great opportunity to use your expertise with 1+ years of laser cutting experience. Al Madina Laser Cutting offers attractive salaries based on your experience level. Design skills are a plus!
As a laser cutting machine operator with Al Madina Laser Cutting, you will get to work with state-of-the-art equipment to cut and engrave materials to client specifications. If you have an eye for detail and a passion for laser cutting, this could be the perfect role for you.
Don't miss out on this exciting opportunity in Lahore! Al Madina Laser Cutting values their machine operators and provides a positive working environment.
Apply today to join the Al Madina Laser Cutting team!